COVER PLATE GASKETS
Is the internal pressure sufficient?
Cover plate gaskets are used as self-sealing gaskets, mean­ing that the sealing force does not come from bolts but from the internal pressure. Therefore bolts with a smaller cross-section can be selected. The entire connection is more com­pact. The following illustration shows the design principle.
At high pressures or with reworked covers, caps should be provided, so that the graphite does not extrude into the gap between the housing and the cover plate. Compressed caps are made of 0.4 mm thick stainless steel sheet metal 1.4541. At very high pressures solid, lathed caps are usual.
Cover plate gaskets have a rectangular or an internally (less often, externally) sloped cross-section. There is a range of pro-files in seven different shapes available, with which all sealing problems can be solved. The necessary deformation to con-form to the sealing surfaces is achieved with the cover tensioning bolts.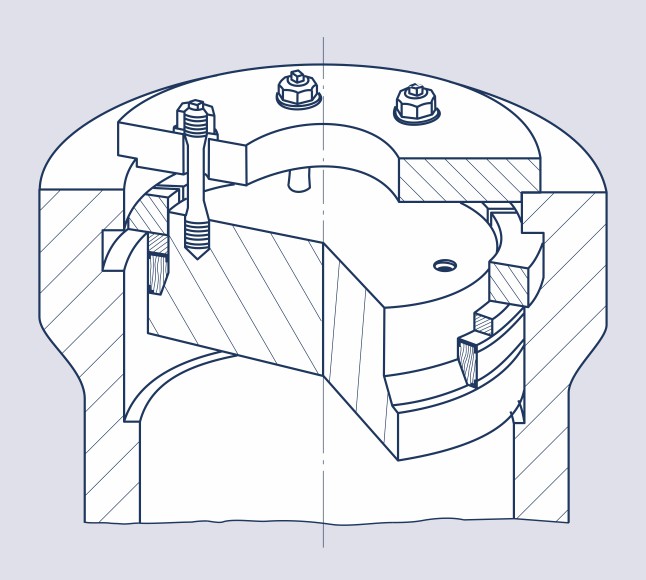 Application temperatures
Application temperatures up to 650 °C (media temperature) are possible when using caps. In these cases, it must be ensured that the caps remain undamaged during installation. Only com-pletely encapsulated cover seals are protected against oxida-tion to the greatest possible extent.
Downloads
Anbei finden Sie Downloads, wie Produktdokumentation, Produkt-Datenblatt, Sicherheitsinformationen und die Dichtungskennwerte.

Productdocumentation COVER PLATE GASKETS (pdf)